From Benton Woods, there are plenty of things to do in your new home town of Covington, Georgia; but, that's not the only place you'll want to explore once you see what nearby Monticello has to offer. Here, you'll find unique restaurants inside of historic buildings with enough options to satisfy the entire family. This is your family's opportunity to make memories and find new favorites, without having to travel too far from your new home. So, read on as we detail the best restaurants to check out in Monticello, Georgia!
Family Restaurants in Monticello Georgia
The downtown square of Monticello, Georgia is rich in both history and flavor. It's easy to see this in the dining options located on the same streets as City Hall, providing your family a unique atmosphere no matter which restaurant you pick. Let's take a look at some of the best eats you can find when visiting Monticello:
Taqueria La Eskina: Previously the Jasper County Bank, Taqueria La Eskina is a local favorite offering quality Mexican food and ice-cold margaritas. They even have a vegetarian selection, so everyone can leave happy.
McMichael's Pizza: Located on the corner of Towee Street, you can get to this basement pizza shop by following the painted arrow on the buildings side. As you get closer, your nose will become your guide as the smell of freshly baked pizzas invite down the steps. Monticello residents have been enjoying this shops delicious pizza, hot subs, and enormous salads since 1995, and you can too!
The Vanilla Bean Coffee Shop: This cute little coffee shop offers some of Monticello's best pastries, desserts, and of course, coffee! And, with plans to expand their lunch and dinner menus, you can expect more deliciousness in the future. An added bonus is that they host bingo on Thursday nights from 5-8, which can be fun for date night or even dinner with the kids.
After Dinner Plans
The best part about exploring these particular restaurants in Monticello, Georgia is that you'll have the perfect place to take a stroll once everyone's bellies are full. On your walk, you'll see beautiful historical architecture dating back to the early 1900's and unique shops with windows filled with colorful displays that you'll love. that line the square streets. There are even shops fit for the entire family to explore. For example, your family is sure to enjoy Yoder's General Store, filled with hand-crafted gifts and unique trinkets you're not likely to find anywhere else. After shopping, the square green space is the place to let the kids explore and burn off some energy before heading back home, just half an hour away in Benton Woods.
Find Your Home Near Monticello Georgia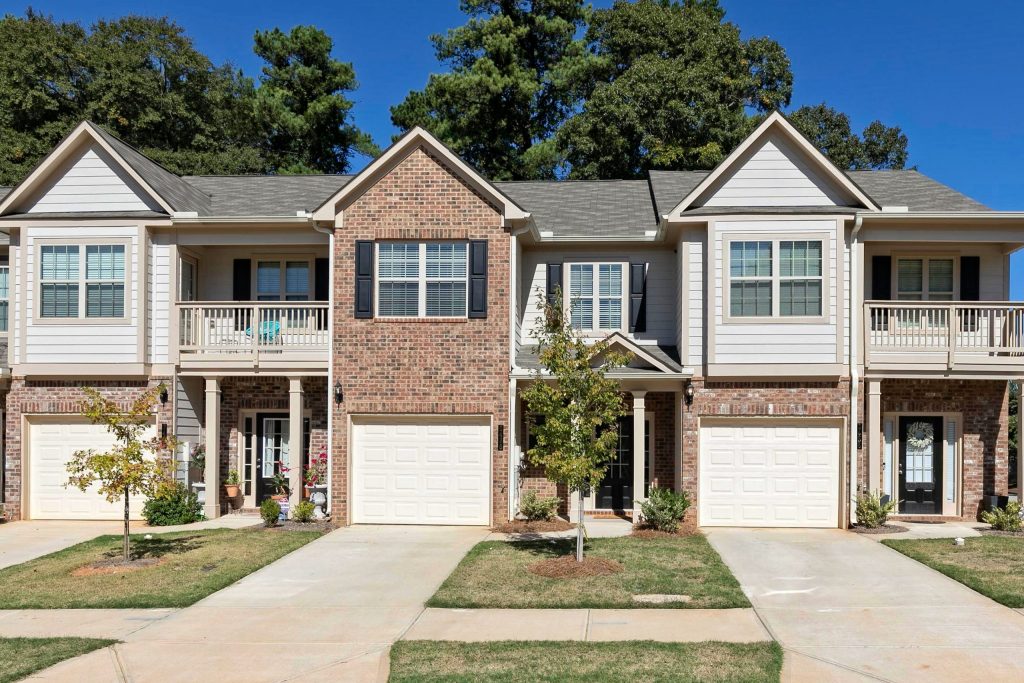 From Benton Woods, you have access to major highways like Hwy 11 North, making the journey to destinations like Monticello simple. In Benton Woods, 4-sided brick, open-concept townhomes are ready to welcome you home. These homes boast enough space to support you and your family, with a stylish touch that will age with grace for many years to come. We have 2-3 bedroom options in this neighborhood featuring our popular Americus and Kendall floor plans. Some homes even come with private decks right off of the master suite.
The good news is we have available homes from the high $200's that are only missing you and your family in Benton Woods. Contact an agent today to schedule your tour and see what life could be like for you in this beautiful Covington community.