If you're looking for a neighborhood that's off the beaten path, Peachtree Building Group has available single-family homes and townhomes in Covington (Benton Woods), Homer (Chimney Oaks), Fairburn (Rivertown Mill), and other rural communities outside of Atlanta. Many people are drawn to the hustle and bustle of life in major cities across metro Atlanta; however, there is a growing appreciation for the peace and charm of rural communities. Living in a rural area offers numerous benefits that can enhance your quality of life, such as a lower cost of living, access to nature, and a slower pace of life. One of the most appealing aspects of rural living is its peaceful environment. Away from the noise and traffic of the city, secluded rural communities empower residents to disconnect from the stresses of modern life, and make time spent with family and friends even more cherished and something to look forward to.
Affordable Cost of Living
Compared to urban areas, the cost of living in rural communities is lower. Housing prices are often more affordable, and property taxes are typically lower. Additionally, groceries, gas, and other services may be less expensive. This can help you and your family save money and enjoy a more comfortable lifestyle within your budget. This financial flexibility can make rural living in one of Peachtree Building Group's neighborhoods an excellent choice for homebuyers who want to reduce their overall expenses without compromising on quality or comfort.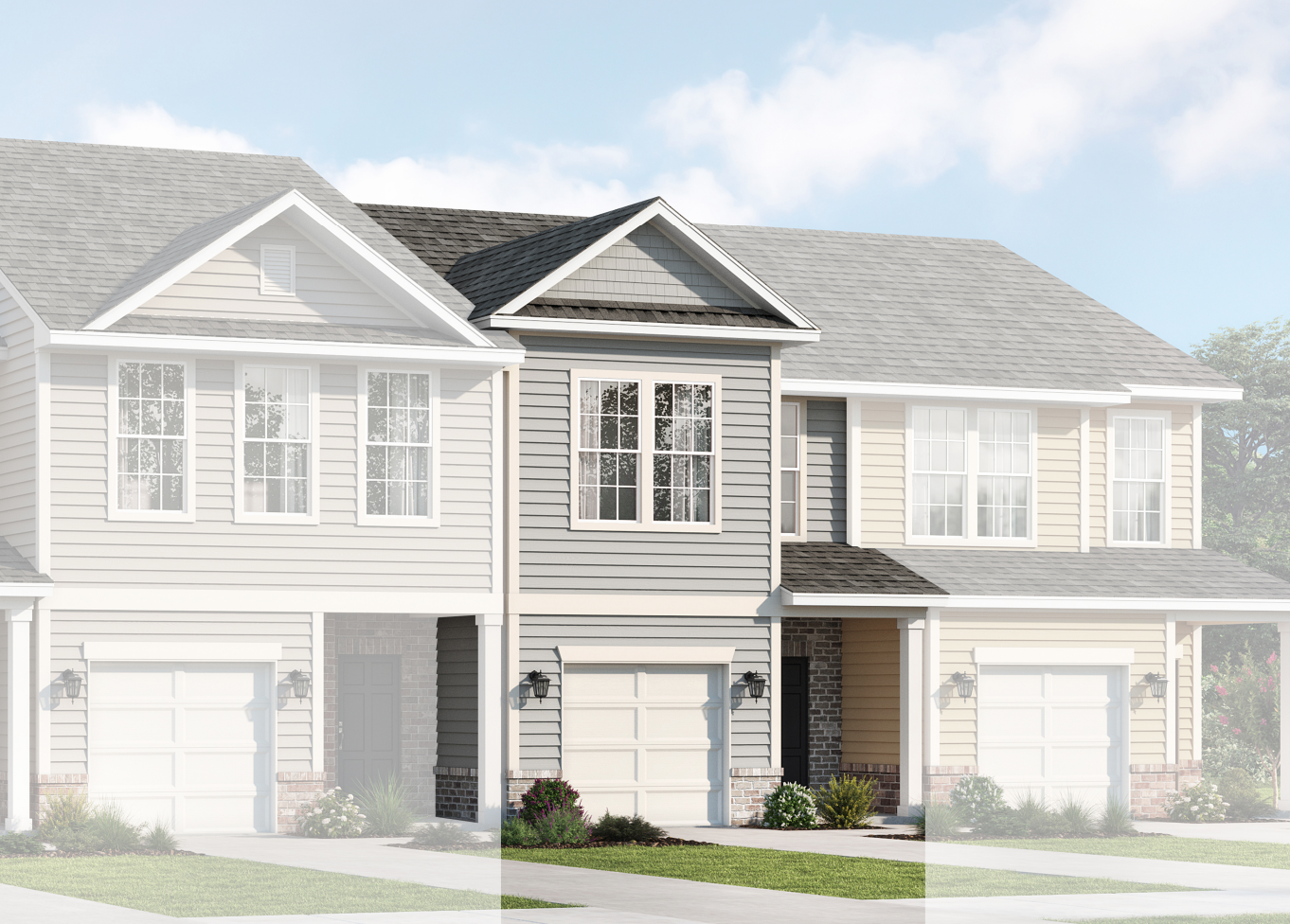 Our premiere Chimney Oaks townhomes are now selling from the $200s, an incredible deal in today's shifting real estate market. With demand for townhomes on the rise, this is an opportunity you don't want to miss. This golf-centered community is packed with amenities to entice our residents. With a luxury clubhouse, pool, tennis courts, and walking trails, you'll never run out of ways to spend your days here.
Don't wait – contact us about our available townhomes in Homer!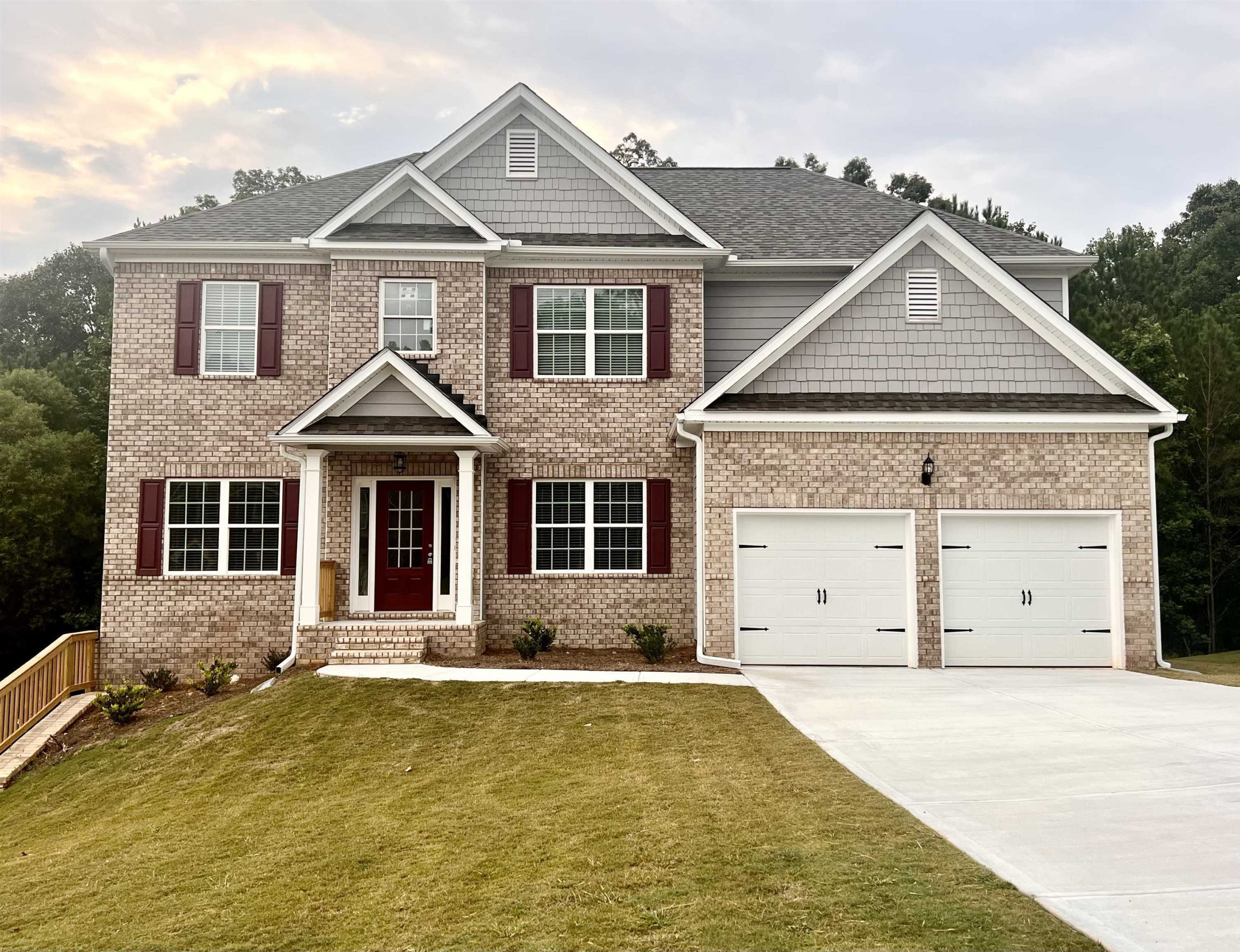 Move-in Ready! 
5 Beds | 3 Baths | 2768 Sqft 
We have three move-in ready single-family homes at Rivertown Mill in Fairburn. These homes feature 4-5 bedrooms, 3-3.5 bathrooms, and up to 2770 Sqft. of living space. Entertaining family and guests is easy with an open-concept floor plan equipped with a formal living room and dining room with coffered ceilings. Some plans also include an oversized patio with basement access that can be used for extra storage or flex space for a remote office, private gym, kid's playroom, or home theatre. Luxury features include hardwood floors, 42-inch cabinets, granite countertops, an island, a gas cooktop, stainless steel double ovens, and walk-in closets. 
Perfect Place to Reconnect With Nature
One of the standout benefits of rural living is the immediate access to nature.
Breathtaking landscapes, hiking trails, lakes, and rivers are often right on your doorstep and only a walk or a short drive away. This proximity to the great outdoors offers daily opportunities for recreational activities like hiking, fishing, and camping, not just on the weekend or during vacation time from work. Rural living is a dream for nature enthusiasts, pet parents, families with children, and retirees, and it provides healthy benefits for a more sustainable, active lifestyle. 
Our Chimney Oaks community near Lake Sidney Lanier allows homeowners to delight in aquatic recreation like kayaking, boating, and swimming! You can forget about additional memberships to the local swimming pool or kids' gymnasium/play place. When you live here, the fun is free! 
Community Events for the Family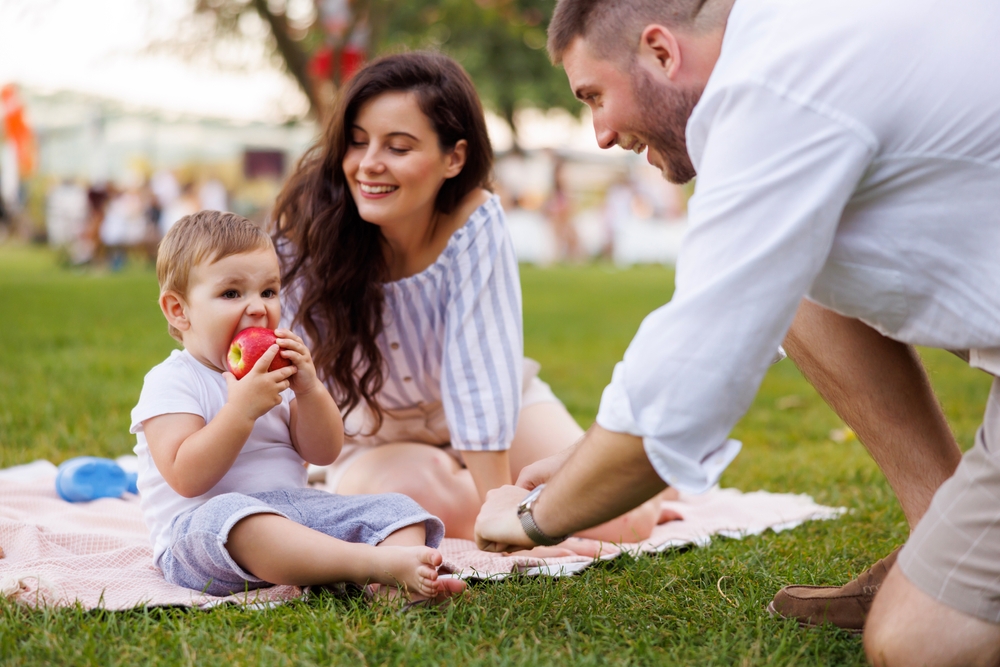 Rural neighborhoods, especially in Southern towns, are known for their strong sense of community and close-knit bonds. Residents come together for local events and festivals, which creates a strong network of friends and neighbors. If you're looking for a quiet area to raise your kids and make memories with your family, we have what you're looking for. Benton Woods, our rural townhome community in Covington, is close by the historic Covington Square, which serves as the heart of the town and hosts community events like the Covington Art Walk, the Summer Concert Series, and holiday celebrations. Since Covington is also known as a popular location for film and TV filming, guided tours are available and provide a unique way to explore the town's connections to the entertainment industry.
We have new townhomes in the Benton Woods neighborhood with 3 bedrooms, 2.5 baths, and up to 1602 Sqft of living space! These two-story townhomes include a spacious dining area, a great room with an optional fireplace, a large open-concept kitchen, a laundry area, a powder room on the first floor, and much more! 
Contact Peachtree Building Group to 'Purchase Peace' in a Rural Community 
The benefits of living in a rural community are undeniable. The peace, sense of community, lower cost of living, access to nature, and reduced stress levels all contribute to a high quality of life that can supersede what you find in urban neighborhoods. If you're looking for a simpler, more fulfilling way of life, explore the possibilities of rural living with Peachtree Building Group. We want to help you find the home of your dreams and the contentment you've always wanted. Contact an agent today to learn more about our available homes and current promotions.